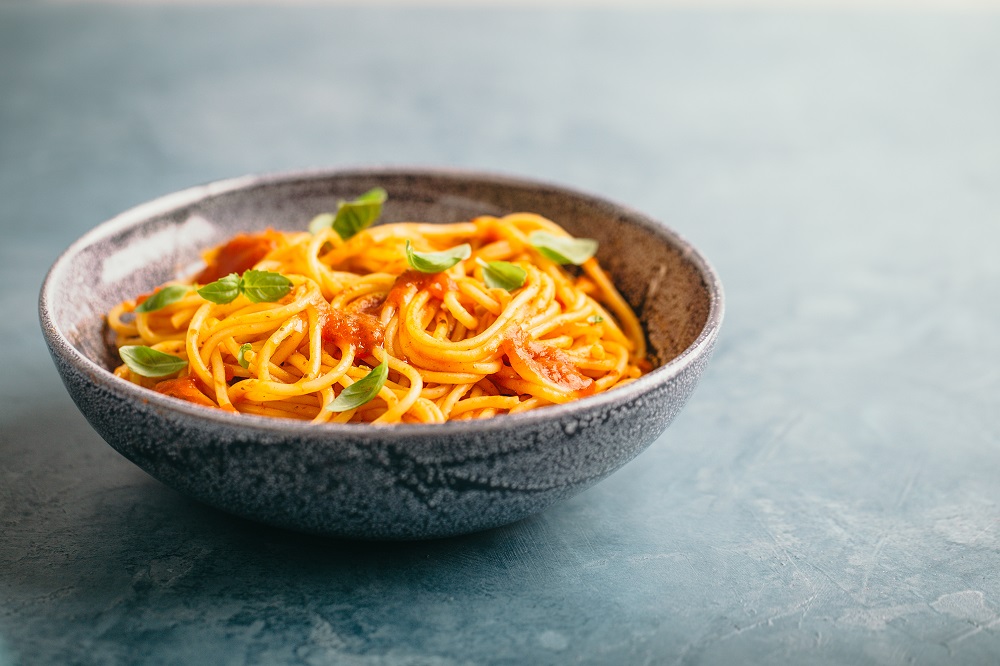 How to season gluten-free spaghetti
A good first course is a pleasure that you can hardly give up. Many people suffering from gluten intolerance lean towards second courses because they are suspicious of gluten-free pasta. In reality, there are brands on the market that offer high quality gluten-free products that have nothing to envy to "classic" foods. Today we will give you some suggestions on how to season gluten-free spaghetti in a tasty and delicious way!
Gluten-free spaghetti condiment
Although their deliciousness is unquestionable, today we will offer you something even more delicious than a plate of spaghetti with sauce. Among the spaghetti condiments we like best we can mention the one made with confit tomatoes, anchovies and taggiasche olives. Simply prepare the confit tomatoes by dividing them in half and placing them in a baking pan lined with parchment paper. Sprinkle them with chopped herbs (basil and oregano), sugar and two tablespoons of extra virgin olive oil. In the meantime, clean the anchovies, chop them and sauté them in a frying pan for a few minutes. Add it all to the freshly drained pasta and serve hot, perhaps adding an extra touch of basil. 
If, on the other hand, you feel like having a tasty vegetarian first course, you can prepare a delicate vegetable-based sauce. Fry some carrots and zucchini cut in julienne and add a sprinkling of chopped lupins and, if you want to make it more delicious, mix it with a parmesan fondue!
The perfect condiment for "spaghetti alla chitarra"
Spaghetti alla chitarra have an extremely full-bodied format, ideal for harvesting the seasoning 100% and enhancing the taste of every fork! Le Celizie offers a gluten-free rice pasta that has the advantage of remaining perfectly al dente, thanks to its high quality. You can choose from a wide variety of formats, including gluten-free spaghetti alla chitarra.
We at Le Celizie suggest that you try them with a delicate, but at the same time decisive condiment. Try them with a home made pesto, based on basil (or rocket, if you prefer more intense flavors), parmesan cheese and extra virgin olive oil. Then adding some shrimps and pieces of squid sautéed in a pan with two date tomatoes, you will give your pasta dish the right flavour!