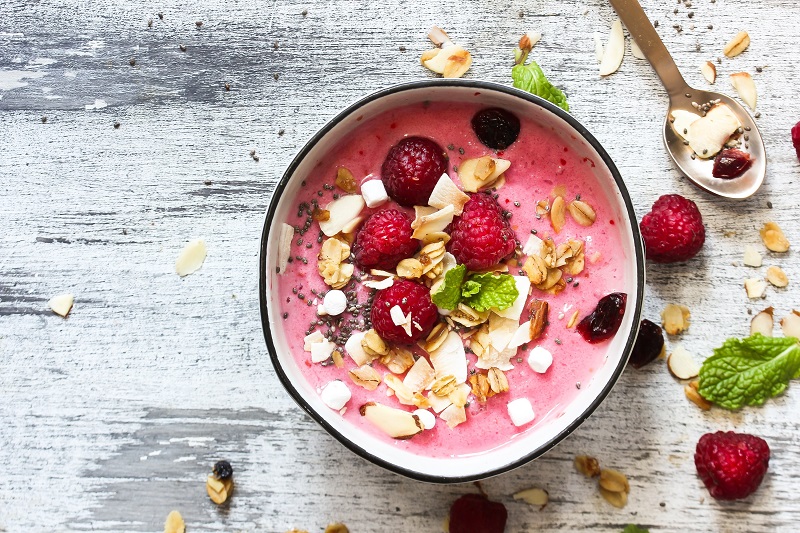 How many times have you heard saying that vegan food is boring, and that you end up always eating the same things? More so, if your diet is gluten free! Actually, these are false myths to dispel: indeed, with a little imagination it is possible to create a varied and healthy diet. In this article, you will find some ideas for vegan breakfasts to start your day with energy and gusto!
Vegan protein breakfast
These are so trendy, and beautiful to look at and, let's face it, super instagrammable. We are talking about smoothies, the classic super creamy and nutritious American smoothies. These are perfect for a vegan protein breakfast. Here's how to prepare it: you just need to cut some fresh fruit in little pieces and pour it in a bowl. Then you have to add soy yogurt and half a glass of vegetable milk … and, here you have it: you can enjoy a highly nutritious, and 100% healthy, breakfast.
Savory vegan breakfast
There are those who cannot do without the ritual cake in the morning, and those who cannot do without a savory snack even at breakfast. If you belong to the latter type, you could prepare a toast for your savory vegan breakfast. You just need to take a slice of gluten free bread and spread some homemade hummus drizzled with lemon. Or, you can fill the sandwich with some excellent grilled tofu and an avocado-based sauce!
Sweet vegan breakfast
Love the classics, even at the breakfast table. Then, it is a must to accompany the classic coffee with a little dessert. For a proper speedy awakening, the winning choice is to start the day with gluten free rusks and a veil of almond butter on top. Need an extra treat for your sweet vegan breakfast? All it takes is a slice of gluten-free bread with a super delicious, maybe dark chocolate, spread like the one proposed by Le Celizie.