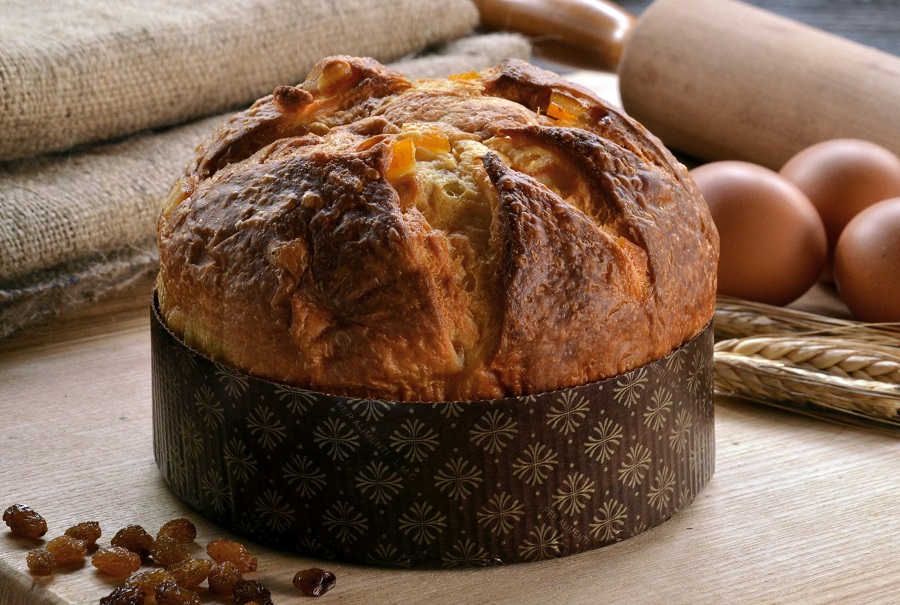 Panettone without raisins and gluten
There are those who say that Panettone without raisins or without candied fruit is not a real Panettone. But the legends about the origin of this traditional dessert tell a completely different story … It is said, in fact, that this Christmas specialty was born from the chance combination of ingredients, to quickly remedy a mistake made in the kitchen, or to make a good impression on a beloved woman. Of course, the classic recipe was then consolidated over time, but the first Panettone was made with what was available at the time. In short, Panettone is the creative dessert par excellence! So why not pay homage to the Panettone by creating imaginative fillings, coated or gluten-free variantions?
Gluten-free panettone: the softest and most delicious versions
Following a gluten free diet certainly does not mean having to give up the dessert symbol of Christmas. Both the traditional recipe and the more creative ones can, in fact, also be made with flours other than soft wheat, just choose the most suitable ones. For the Panettone to be soft and tasty, the best solution is to create a mix of flours that can withstand leavening and baking well. Mixing rice flour with corn starch, for example, is an excellent base for obtaining a light and soft mixture. To enrich the dough, then, there is plenty of choices: one of the most popular versions is the recipe with dark chocolate chips, which becomes a gourmet recipe once candied pear cubes are added to the mix. Even fillings and glazes can embellish the gluten-free Panettone: a citrus fruit cream will be delicious with a dark chocolate coating, while gianduia is the most suitable combination for a hazelnut filling.
Le Celizie gluten-free Pistachio Panettone
If for your party table you want a truly rich, original dessert that will leave your loved ones speechless, we recommend you try the gluten free Panettone with Pistachio covered with white chocolate. A real Le Celizie specialty that will be appreciated by all your diners, from the most demanding to the most gluttonous. The ingredients used to make this triumph of a dessert are of the highest quality, and you will notice the incredible scent that will be released from the first slicing. A soft and genuine dough, the sweetness of white chocolate that highlights the unmistakable aroma of pistachio for a truly unforgettable Panettone: refined, intense and luxurious at the same time.