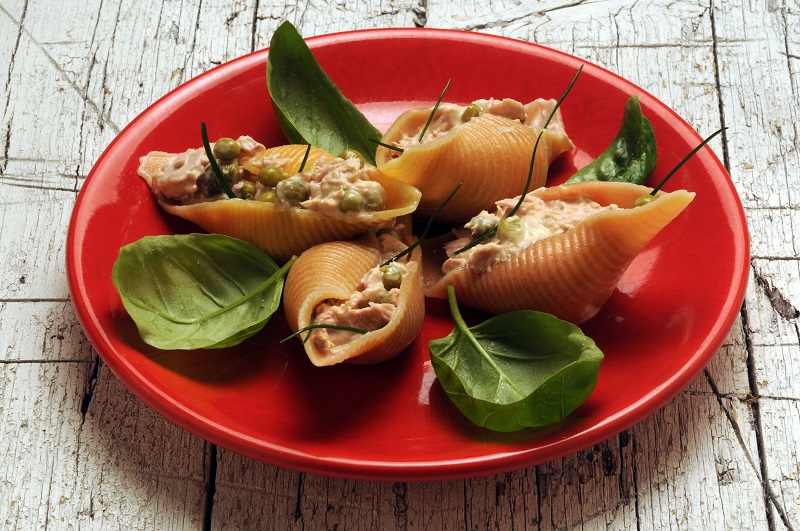 Pasta shapes to bake
Let's admit it: even though Italy is more and more open to and curious about foreign cuisines, from the Japanese to the Indian and Mexican one, a good pasta dish is always present on the table of Italians.
Pasta can be quickly prepared and its difficulty depends on the type of sauce you want to use: a dish of spaghetti with tomato sauce  requires a few minutes, whereas Sunday lasagna takes at least a couple of hours.
There is also a good alternative to lasagna, which is just as delicious ..let's discover the pasta shapes to bake!
Pasta bake: a perfect gluten free and tasty pasta dish
If you have just discovered gluten intolerance and you are afraid of a boring diet, you can breathe a sigh of relief! Choosing top quality products and letting loose your imagination you can have a healthy lifestyle and satisfy your stomach, too.
The pasta by Le Celizie, if properly stuffed, is a perfect delicious gluten free pasta dish. Le Celizie suggests you opt for the "Conchiglioni" shape. Thanks to its hollow shape it can be easily stuffed with your favourite sauce.
Being a rice pasta, then, it has a delicate taste that suits every sauce, even the most flavourful ones.
Ideas for gluten free pasta bakes
Indulge yourself to an innocent treat  and prepare your gluten free pasta bake as you like it! Stuff conchiglioni pasta with ricotta and spinach, add a sprinkle of cheese to make it more delicious and make a gratin.
If you are  a classic "tomato sauce" lover, prepare an excellent tomato and eggplant sauce, add some cubes of mozzarella and let them melt in the oven.
Are you waiting the whole week for a super strong lunch on Sunday? Then you must absolutely stuff your conchiglioni with meat sauce, cooked for a long time, according to tradition. An abundant quantity of bechamel will make your gluten free dish truly delicious food porn!