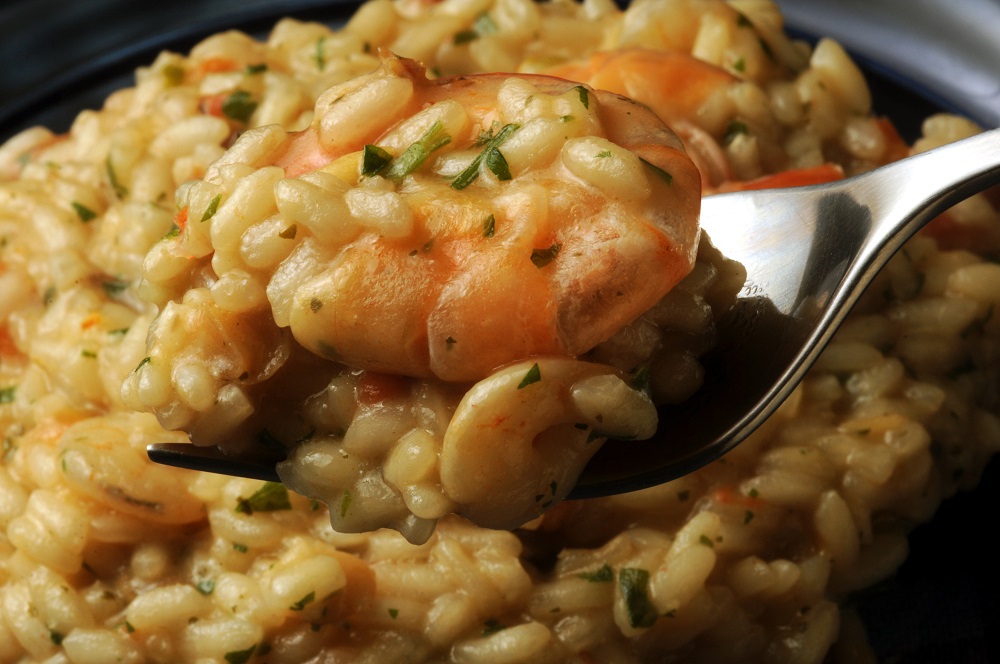 The most popular types of risotto
Italy is the leading European producer of rice and is certainly the country that cooks the greatest variety of types of risotto in the world. In fact, even if the risotto originates from Lombardy, today it is extraordinarily widespread throughout the country. The basic rules of the preparation of risotto are well known: first it needs to toasted at a high heat, after which it will continue cooking at a low heat, adding some broth which will be slowly absorbed; it will end with the creaming with the heat turned off. But tastes, as we know, are personal and everyone has their own preferences regarding the type of rice to use or the most popular risotto recipe.
The best risotto rice for chefs
Not all varieties of rice are suitable for the preparation of a creamy risotto. This is because both the shape of the grain and the quantity of starch contained differ across types. For an excellent risotto you need large, consistent and starchy grains so that everyone can absorb the liquid and keep the final creaming. The rice varieties that fully embody these characteristics are Carnaroli, Vialone nano, Arborio, Roma and Baldo.
The most popular risotto recipes
Even Giuseppe Verdi considered risotto a work of art. The great musician, in fact, was fond of cooking and was fond of this dish in particular. He even sent his personal recipe to the director of the Paris Opera who had asked him for advice to impress his guests. In short, every Italian has a favorite risotto, but a lot depends on the season and the region of origin. The Milanese cannot resist saffron risotto, the Venetians with risi e bisi, all Italians in the fall are enticed by a serving of pumpkin risotto and, even in the heat of summer, it is difficult to resist to the aroma of a risotto with seafood.
Risotto with Porcini Mushrooms Le Celizie
If it is not the right season, and we don't have stocks in the pantry, it can happen that the desire for mushroom risotto remains unfullfilled … and it's a real shame! Le Celizie has therefore thought of creating a preparation for Risotto ai Funghi Porcini with ingredients from organic farms ready to be cooked, and which contains everything you need. A mix of excellent Baldo rice, dehydrated vegetables, granular vegetable broth and the real protagonists, porcini mushrooms. Just toast the preparation in a pan, then cover it with water and mix from time to time: simpler (and better) than this is really impossible!