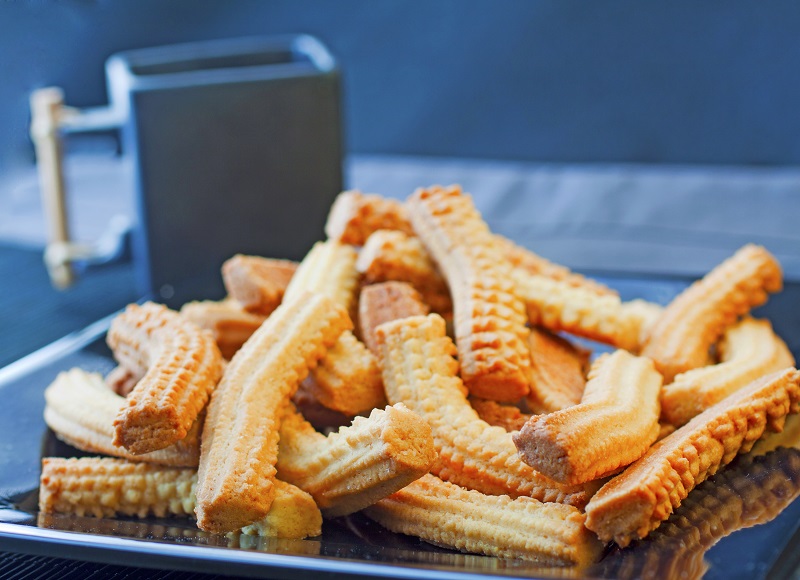 The origins of krumiri biscuits
An unusual name, a curved and strange shape: here are krumiri biscuits (or crumiri), the sweet protagonists we want to tell you about today. A specialty from Casale Monferrato, in the province of Alessandria, krumiri are now famous all over the world, like many excellent Italian specialties.
But let's step back and discover the interesting origin of one of the traditional products from Piedmont.
Where the name of the breakfast biscuits "krumiri" comes from
 The choice of the shape of these breakfast biscuits is ascribed to Domenico Rossi, a pastry chef who was inspired by the moustaches of king Vittorio Emanuele II in 1878 and wanted to pay homage to his death with something sweet.
But the pastry chef meant to pay positive and commemorative homage to the king who promoted the Italian unification, whereas the trade unions soon started to use it to define the workers who did not want to join strikes, attaching a pejorative connotation to it.
The perfect biscuits to dunk in milk
The rice krumiri with polyfloral honey by Le Celizie are a gluten free alternative. They have no preservatives, palm oil, soy and they are certified "non GMO" food. Only carefully processed and top quality raw ingredients are used to make them: rice flour, butter, milk, brown sugar, salt, free range eggs, honey, ammonium carbonate E503 (leavening agent), vanilla beans and natural lemon flavour.
Fragrant and perfumed, these biscuits are perfect to dunk in milk at breakfast, to start the day with good energy. They are also excellent for a light and tasty snack, maybe with a cup of tea. The polyfloral honey adds a touch of well balanced sweetness, with lemon and vanilla flavour. The final product recalls the typical flavours and aromas of Italy.
If you are willing to follow a gluten free and fancy diet, choose the krumiri biscuits by "Le Celizie"!