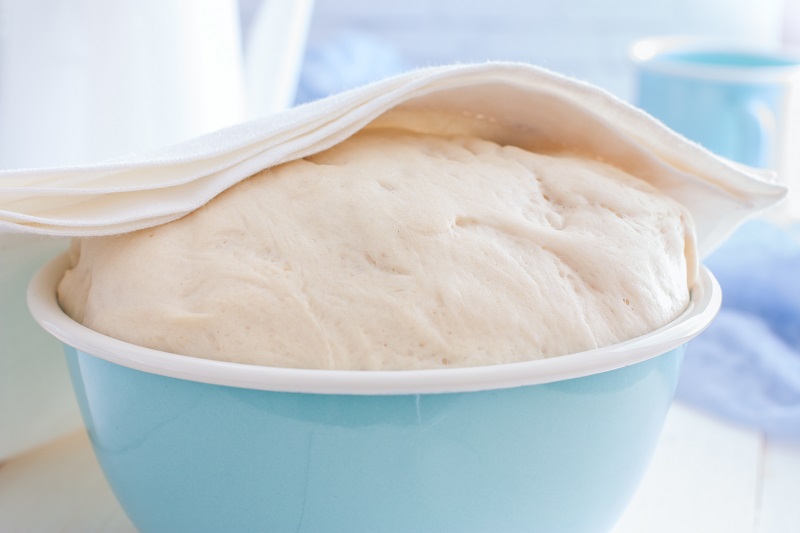 These days spent at home are giving us a lot of free time to indulge in our imagination, and tinker in the kitchen; to the extent that even those who didn't think to be capable are now proving to be excellent bakers! Indeed, since leavened products are doing really well, finding yeast has now become a real struggle. The supply of Le Celizie, however, is well stocked and, today, we want to give you some tips and ideas to prepare bread, pizza and desserts using instant yeast: simply mouth-watering!
Instant yeast for gluten free desserts
There is nothing better than starting the day with a good coffee and something sweet homemade, healthy and genuine. A very delicious option is, for example, a gluten-free pan brioche loaf: it is very simple to make and everyone will like it. And by using a sachet of instant yeast for desserts you will not have to wait for the necessary proofing time! Simply add milk, eggs, sugar and yeast to the gluten-free cake flour, bake the dough and breakfast is served. For a delicious sweet snack, instead, we suggest soft gluten-free donuts, prepared using only natural rice flour, corn, tapioca and potato starch: no ready-made gluten-free mix!
Ideas and recipes for gluten-free savory leavened products
The world of savory foods is also full of quick and easy gluten-free recipes for baking mouth-watering leavened products. Let us start from pizza: add the multi-purpose instant yeast by Le Celizie to the gluten-free flour mixes, add a drop of water and a teaspoon of oil, and in just 15 minutes you will have a perfect gluten-free pizza dough, to be topped as you like it. You can also use this same dough to make savory muffins to be filled according to your taste, ideal for a quick and tasty aperitif. Next, we have an easy bread recipe. Make the dough with rice flour, instant yeast, a glass of milk and salt: you will then have excellent soft and fragrant milk bread rolls, gluten-free and nickel-free! If, on the other hand, you do not like baking, Le Celizie comes in handy: we daily prepare gluten-free and allergen free certified products, which do not compromise on taste. Hurry up! Visit our online shop and stock up on gluten free, healthy and genuine food!