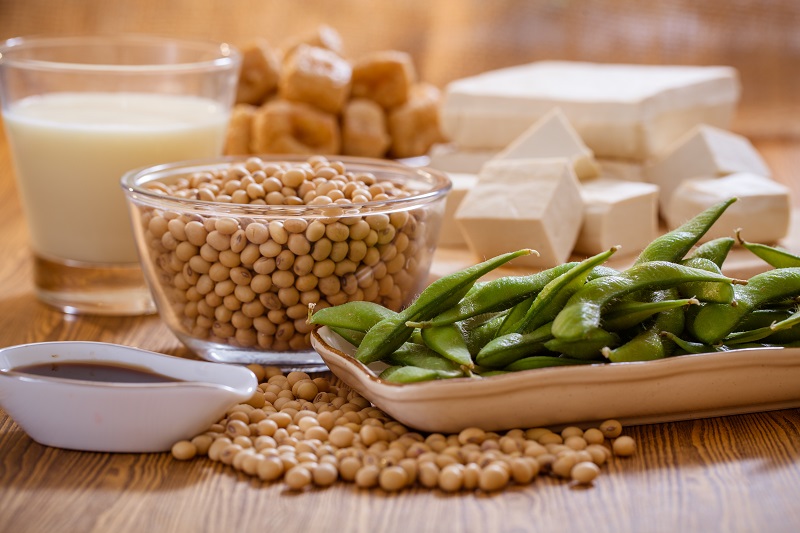 Foods with soy: why not to abuse it
On the market today there are several foods with soy (such as soy sauce, soy milk, soy beans, miso, tofu, etc.). It is a plant of the legume family with a balanced caloric content (about 446 kcal per 100 g of product). Rich in protein, fiber and mineral salts, soy is useful for intestinal well-being and balance.
However, it should not be abused, as it could upset the balance of some organs and the thyroid and, according to some, cause irritations.
The contraindications of foods with soy
If consumed in excess, therefore, soy could have contraindications. Which ones? Let's see:
Soy interfers with the proper development of the endocrine glands and their regulation, as well as with thyroid's functions;
Soy Increases the risk of breast cancer, so much so that the consumption of soy is not recommended for women who have had breast cancer;
Soy causes gynecological pathologies such as endometrial tumors, fibroids or endometriosis;
Soy Interferes with the intake of certain drugs;
Soy decreases the absorption of minerals such as magnesium, calcium and iron.
Foods without soy from Le Celizie
Hence, a very moderate consumption of soy is recommended. For those who want to eat healthily and with taste, Le Celizie offers a wide range of soy free foods, such as the soft 'spianata' with black olives, a gluten free vegan product, without lactose and soy but rich in fiber. It can be filled to your taste or used to complement many tasty recipes. It is a naturally leavened baked product, an ideal choice for those who want to enjoy the pleasures of food while maintaining a healthy and genuine diet.
It is produced using only high quality raw materials such as corn starch, rice flour, pitted black olives, natural yeast (rice flour, water), extra virgin olive oil. It is recommended to store it in a cool and dry place and enrich it following your imagination!