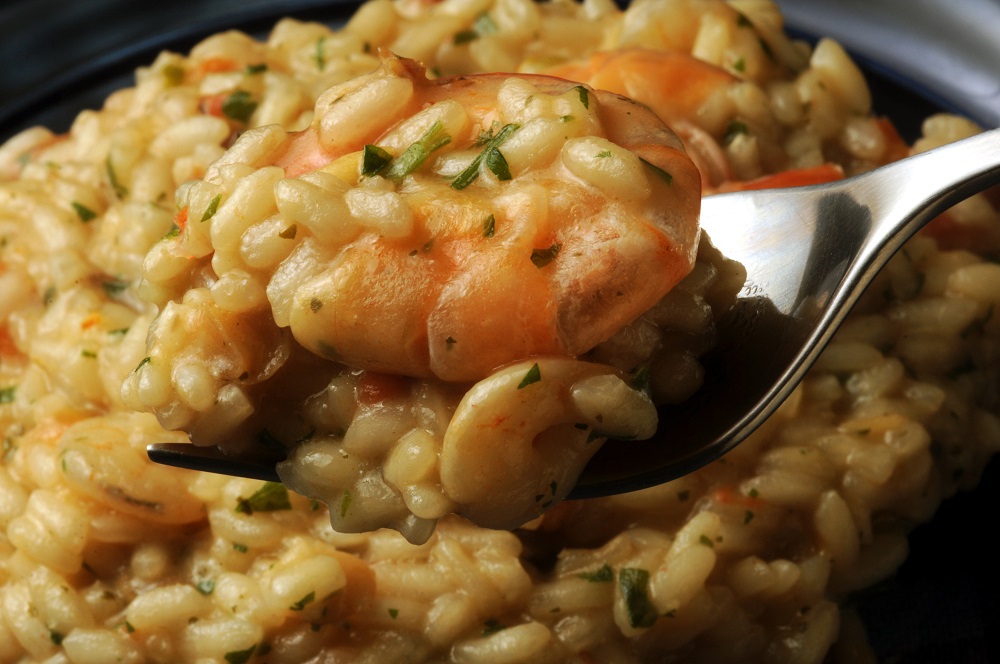 Secrets for cooking the perfect risotto
Risotto is one of the typical dishes of the Italian culinary tradition and is perfect to give free rein to your imagination. In fact, it can be made in many variations to suit everyone's taste: from saffron to mushrooms, vegetables and fish. But to cook the perfect risotto you have to be careful during the preparation: here are all the secrets to not make any mistakes!
How to prepare a good risotto: all the steps
If you are wondering how to prepare a good risotto, the first thing to do is to start by preparing the broth. We'll use fresh, high quality products and not bouillon cubes or artificial seasonings: boil carrots, celery and onion in plenty of water for about 10 minutes. Once the broth is ready, prepare a fried onion, shallot or leek; chop it finely and put it in a large saucepan with fairly high edges. The sautéed mixture should be blended with the broth prepared previously, so that it withers gently. At this point we'll add the rice and start to roast it, a fundamental step that, if done correctly, will make the difference, because it allows the grain to seal and maintain its compactness and consistency: let's avoid the boiled rice effect! The roasting must proceed until the rice becomes transparent: at this point we blend in with the very hot broth, which must be added every time the rice absorbs it completely. This step is important to obtain a perfect rice: the grains must always be covered with broth, in order to release the starches that will help us to obtain a creamy consistency. Once cooked, we move on to the "mantecatura" (the final handling). Remove the pot from the heat, add some very cold butter and a handful of Parmesan cheese, mix carefully until the ingredients have completely melted and created a cream, not too liquid nor too thick. The risotto is ready to be served! 
The ideal variety of rice to prepare a great risotto
There are many varieties of rice, and each is suitable for a specific preparation. To cook risotto, the ideal rice recommended by the best chefs is certainly the "Carnaroli". It is in fact rich in starch, especially amylose, which helps to keep the grains perfectly firm and compact even after cooking. It is therefore perfect for the preparation of risotto because it does not overcook easily and because the high starch content allows for a perfect "mantecatura" and creaminess. It also has a modest protein content and above all it has very low allergenic potential because it does not contain gluten. If you are looking for a 100% high quality Carnaroli rice, you can't fail to try the Carnaroli Classico Le Celizie: GMO and nickel free, it is perfect to have fun in the kitchen and to test all the tricks we have revealed to you to prepare the perfect risotto!