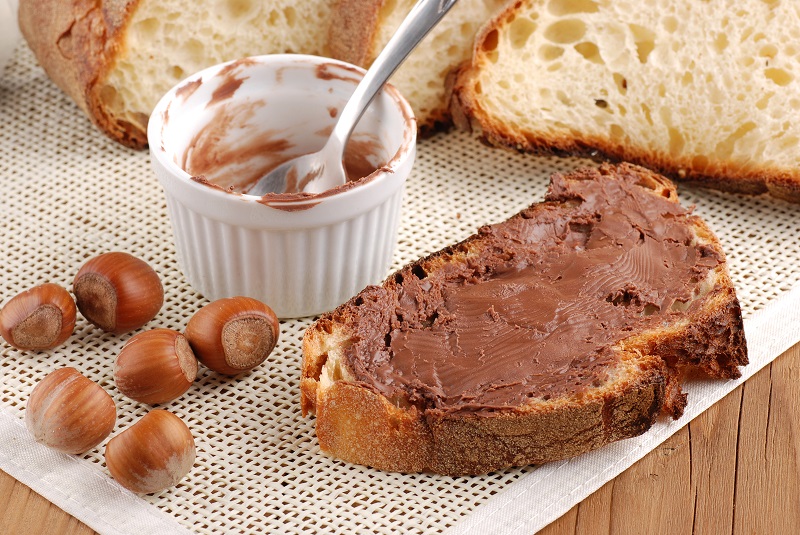 Spreads: a comparison
The production of spreads is increasing: there are more and more new spreads on the market. Furthermore, spreads are versatile, they can be used to fill or decorate a cake or you can spread them on bread. The main protagonist of basically every spread, besides the presence of chocolate or not, is dried fruit. Let's make a comparison between the nutritional values of  some spreads.
The ingredients of gianduia spread: hazelnuts and much more
Among all the spreads available on the market, gianduia spread is the most famous and sold one. Whether it is industrial or homemade, it is difficult to give it up. But what are the ingredients of a gianduia spread? The most popular ones start from a sugar basis, to which oil is added (its origin depending on the brand), cocoa butter, cocoa powder and the ingredient that gives it its typical taste: hazelnuts. The percentage and the quality of the ingredients determine the taste of each gianduia spread: our suggestion is always to choose spreads with low sugar content to taste the purity of these products.
Chocolate spread without added sugar: good and light
As mentioned above, sugar is the main ingredient of many spreads. It aims at making the spread rich and creamy, but it also notably increases its calories. In order to make the spread lighter without altering its texture and taste, sugar can be substituted by sweeteners. They help it have a lower glycemic and caloric index. A chocolate spread without added sugar is a healthy and delicious alternative to the most popular spreads on the market.
Ideas for a healthy and tasty breakfast
For a healthy and tasty breakfast, choose a spread with natural and healthy ingredients, without preservatives and added sugar: so you start your day full of energy and without feeling guilty!
Le Celizie, for example, offers both a dark chocolate spread and a gianduia spread: made without palm oil and added sugar, they do not contain gluten and have a strong and flavoury taste thanks to their 20% of hazelnuts. They are perfect for diabetics and for those who choose a healthy lifestyle!