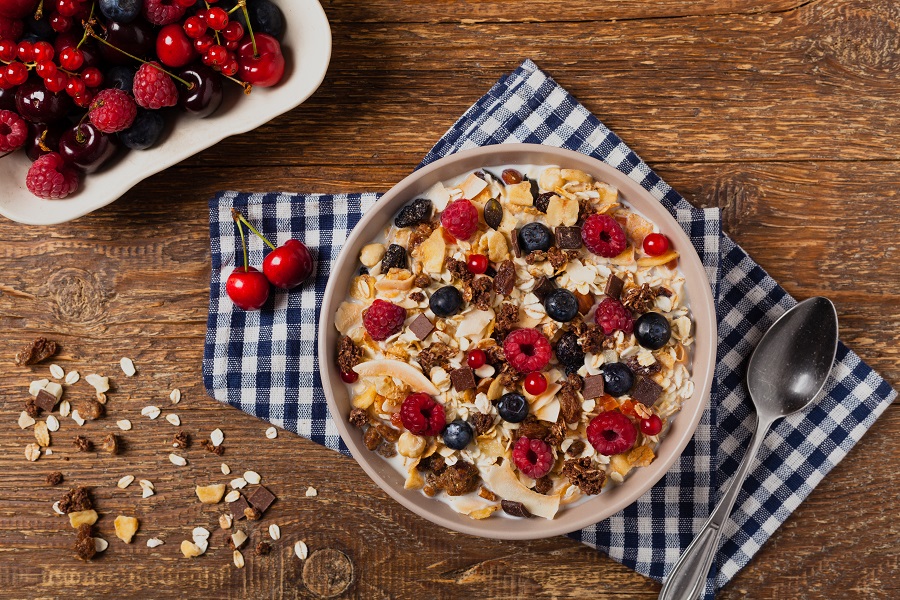 Tasty vegan breakfasts: some ideas
In the morning, some prefer to wake up with the aroma of coffee, others with a nice cup of tea or a cappuccino. So, what should you eat to recharge your batteries? For those looking for ideas for vegan breakfast, here are some suggestions:
The recipe for vegan pancakes
You too love pancakes and are you looking for a vegan recipe? If you want your pancakes to be soft and fluffy, you need plant-based milk (rice, soy, or oat), flour (rice, soy, potato or wholemeal), a pinch of yeast, vanilla extract and brown sugar. Once the ingredients have been mixed and a homogeneous mixture is obtained, pour 2 generous tablespoons into a non-stick pan. As soon as you see bubbles forming, turn the pancake with the help of a spatula: remember that each side must cook for 1 minute maximum. When they are ready, enhance them with maple syrup or fresh fruit.
Smoothie bowl recipe
A smoothie bowl is a thicker smoothie that can be enjoyed in a bowl. There is no single recipe, as it can be prepared according to your tastes. Try mixing bits of fresh fruit, like banana, with yogurt and honey; or try a red fruit, kiwi, strawberry and yogurt combo. If you want to make it lighter, or vegan, you can use soy, coconut, rice or oat milk. This way you will start the day by filling up on vitamins!
Delicious and nutritious gluten-free muesli
If you want to start your day with a breakfast devoted to nutritional well-being, we recommend the gluten-free muesli by Le Celizie, available in different delicious variations, to meet everyone's needs, and offering a balanced and nutritious mix. Today we recommend Crunchy coconut and organic cocoa, or oat flakes and rice enriched with cocoa powder and rapé coconut. A vegan delight by Le Celizie, free of palm oil or fats, and 100% organic. All you have to do is pour the muesli into the cup and add a drop of vegetable milk or, if you prefer, yogurt, to start the morning on the right foot.