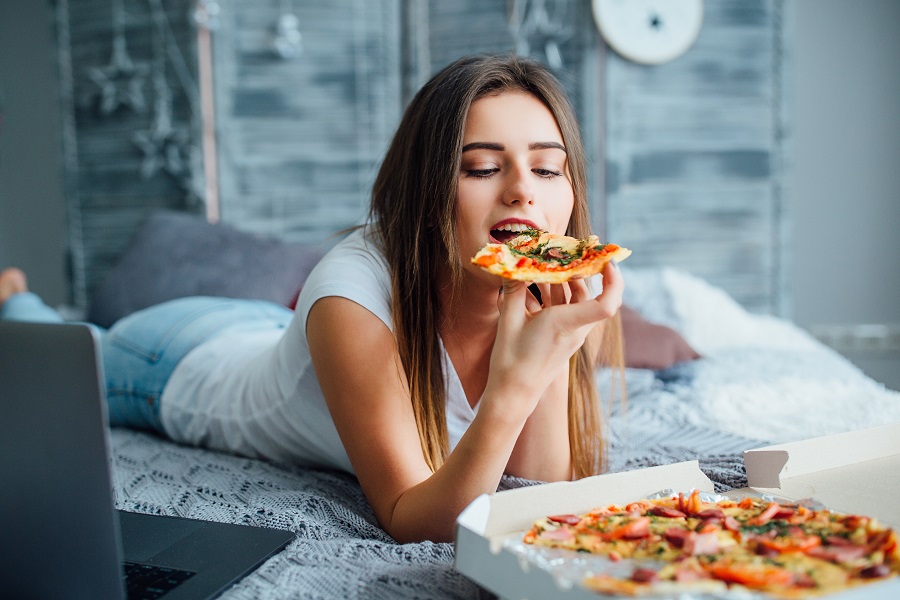 The pizza diet: what does it consist of?
The world of diets is now vast: they are easily found to meet different needs and, above all, to meet everyone's tastes. An example is the pizza diet, which will surely bring about even the most skeptical. Let's find out together what the pizza diet menu consists of, and what it provides.
The pizza diet for weight loss: the menu
The pizza diet was devised by a Neapolitan pizza maker, Pasquale Cozzolino, who claims it is an ideal to lose weight: it promises to make you lose up to 7 kg in a month! However, let's make one thing clear: this diet includes only one pizza per day, of about 600 calories, to be eaten as a single meal.
The elements of the Pizza Diet, so called by its creator, consist of a very abundant breakfast based on cereals, fruit, almond milk and 1 egg. Lunch is the time for pizza, which can be a margherita, a marinara or with grilled vegetables: in fact, fatty and oil dressings such as mushrooms or olives are banned! The dinner instead is based on proteins, preferably lean, accompanied by a vegetable side dish.
Does the pizza diet work?
There is only one question that arises when one approaches this diet: does the pizza diet really work? Chef Cozzolino explains that the secret to obtaining results is to pay attention to what type of pizza we eat. You should prefer light pizzas, well leavened and, especially, made with healthy and genuine ingredients. An excellent alternative to take-away pizza, of which we do not know all the ingredients used, is the base for pizza with EVO oil by Le Celizie, obtained through natural leavening which makes it soft and fragrant. Free of the main allergens and gluten-free, it is your best ally to follow this pizza diet!