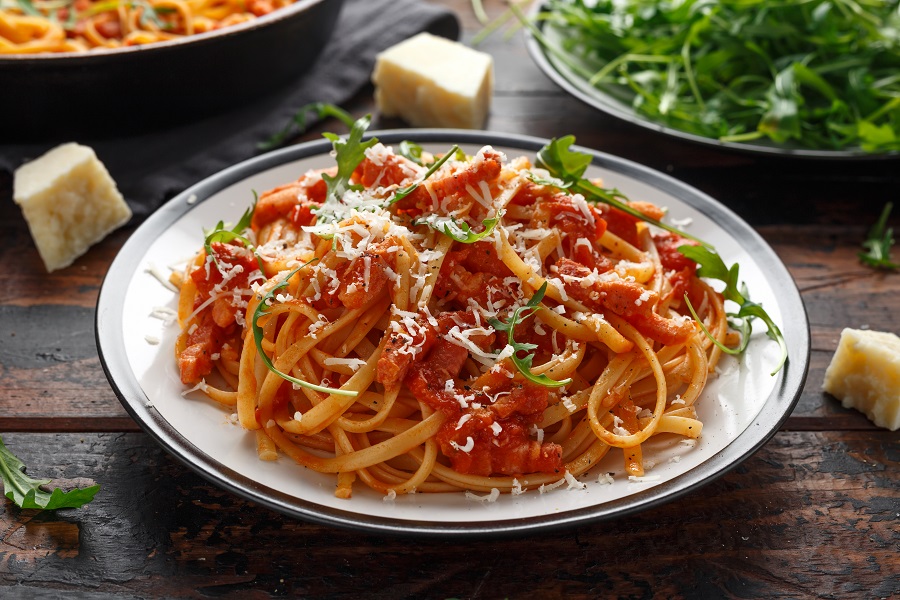 Typical Piemontese pasta: tagliolini
Country you go food you find! But in reality, even in Italy, the culinary specialties change a lot from region to region. In fact, from North to South our land gives us real delicacies each with its own characteristics: starting from the Milanese risotto in Lombardy to the Neapolitan pizza, going through the Lazio amatriciana. Today we will focus on a type of pasta typical of Piedmont: tagliolini.
Piemontese gluten-free tagliolini: main features
The gluten-free Piedmontese tagliolini by Le Celizie are a type of yellow corn pasta that is good to eat and beautiful to look at, thanks to its characteristic bright yellow color. Thanks to the artisan care and to the carefully selected raw materials, eating a plate of these tagliolini means being sure of consuming a top quality food.
In addition, the bronze wire moldings and slow drying make Le Celizie pasta, matt in texture and particularly rough, ideal for absorbing every drop of your favorite topping!
Toppings for tagliolini: some ideas
The condiments that go well with tagliolini (tajarin) are truly infinite: vegetarian, meat or fish based, you are spoiled for choice.
Here are some ideas:
Meat sauces: according to tradition, tajarin can be enjoyed with a slow cooked sauce, prepared over a low heat for about two hours. The necessary ingredients are a clove of garlic, broth, butter, carrot, grated parmesan cheese, bacon, veal meat, rosemary, salt, tomato sauce, celery and pepper. A realtreat!
Fish sauces: if you love refined flavors, an octopus based dressing will give your tajarin dish something extra. To make it even more special, add asparagus, and you will achieve a perfectly balanced flavor.
Vegetarian sauces: not just seasonal vegetables! Nevertheless, truly tasty if cooked in the right way and, finally, one cannot talk of tagliolini without mentioning the white Alba truffle. A sprinkle of it on your first course, together with melted butter, is enough to make the tajarin a masterpiece with an intense aroma.