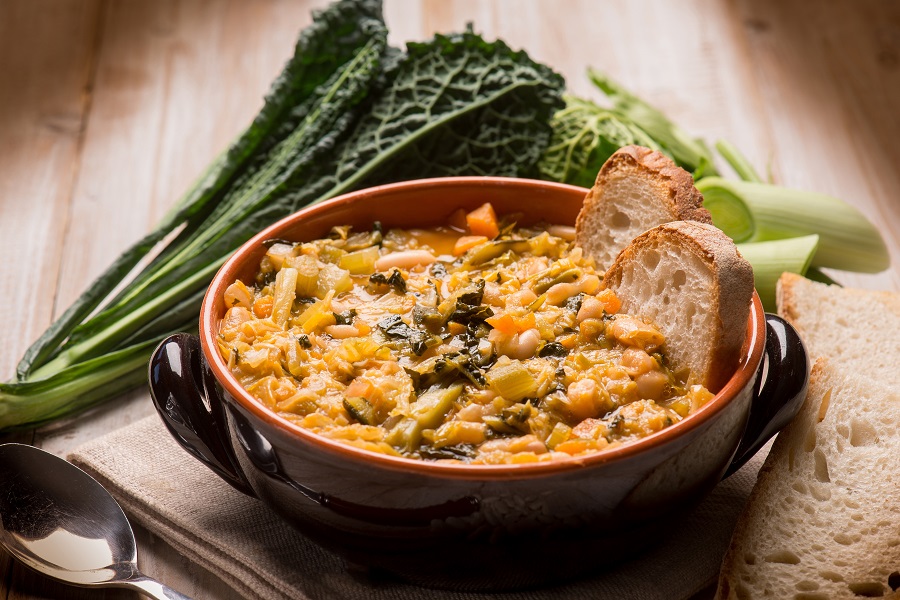 Typical Tuscan dishes
All typical Tuscan dishes reflect the character of this wonderful region. Cradle of the Italian language and of the Renaissance, a place of artistic and natural beauty, Tuscany could only be a land devoted to living well and eating even better. The lively and witty temperament of the Tuscans, then, is manifested in every traditional recipe. In fact, Tuscan cuisine combines great attention to raw materials and an indulgent smile towards a break from the rule.
Tuscan cuisine
The Italian culinary tradition is loved and appreciated all over the world and undoubtedly the typical dishes of Tuscan cuisine have contributed to this reputation. The reason is simple: each recipe can be both simple and tasty, tasty and healthy, homely and refined at the same time. From the Florentine steak to the pappa con il pomodoro, from the crostini with the classic unsalted bread to the panzanella or the lampredotto, and then close on a sweet note with ricciarelli, cantucci and vin santo. Furthermore, there are also the DOCG, DOC and IGP denominations that protect meats and sausages, cheeses, bread, oil, legumes and flours produced in Tuscany. All these delicacies contribute to create delicious first courses: pici and pappardelle with wild boar sauce, gnudi and testaroli above all. Pride place of the region though are the soups. Seafood, land, vegetarian, hot or cold … a truly unrivaled variety. And if the most famous is the Ribollita, it is also true that the Tuscan soup is the one that best represents the region.
The Celizie Organic Tuscan Soup
There is nothing better on a winter evening than warming up with a hot soup. And if among the ingredients there are creamy beans, chickpeas and lentils, you can then really appreciate the best comfort food for the cold season. This is why Le Celizie has created a preservative-free Tuscan soup with the best organic ingredients also suitable for those who follow a vegan and gluten-free diet. Not only that, the Tuscan soup is also quick and simple to prepare: just pour the contents of the bag into cold water and it will be ready in less than 20 minutes. It is already as good as it is, but if you want to enrich it, you can toast small pieces of bread to serve as croutons, add a drizzle of raw extra virgin olive oil and maybe even a pinch of freshly ground pepper.